Recycle Fluorescent Tubes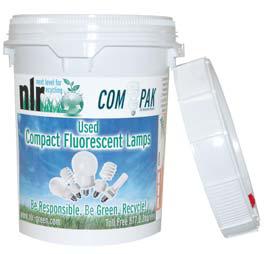 Recycle Fluorescent Tubes or Bulbs or even Ballasts - Asked yourself lately how to dispose of fluorescent light bulbs and or how to dispose of fluorescent light tubes or even dispose of ballasts? Take the worry out and all the fussing when all you have to do is package it and ship it. Ship all your damaged fluoresent tubes, ballasts or compact fluorescent bulbs and protect your enviroment from harmful mercury vapor at an affordable price. This is certainly the most cost effective and Eco friendly way of disposing of all your unwanted fluorescent light bulbs, ballasts or fluorescent light tubes.So stop asking how to dispose of fluorescent bulbs, ballasts or dispose of fluorescent tubes? Just pack it and ship it and return the full recycling pack using the Pre-Paid shipping label.
There are no products matching the selection.